Last day on the road. Sorry to see the trip come to an end, but it has been full of sights, experiences and wonderful people. Particularly happy to have had a week on the road with Ben – now that I live in Seattle, and he is in Manchester, not too sure when the next time is that I will see him.
We had a lie in this morning, given that we only had a short ride home to complete. We allowed ourselves the luxury of sleeping in until 07:00. we pottered around for a bit, then walked to a nearby diner for our final meal on the road. We had both had enough of full American breakfasts, so I had a bagel and Ben had Avocado on toast. Back at the hotel Ben had a shower before we did our last packing, then checked out and saddled up to ride.
This morning was rather overcast. We had about 3 hours of motorway to cover today, and were on the main road within a few minutes of leaving. Portland is not far from the State border, and we crossed in to Washington not long after leaving the city. We hit our first rain of the trip about an hour and a half out of Portland, and we needed fuel so I stopped and filled up. Unfortunately, the tactic to keep us dry didn't work, because once we set off again it rained pretty hard for an hour or so.
About 45 minutes before home the rain stopped, and we had pretty much dried off by the time we got home. We unpacked and greeted 2 happy cats, and then got on with the post-trip chores.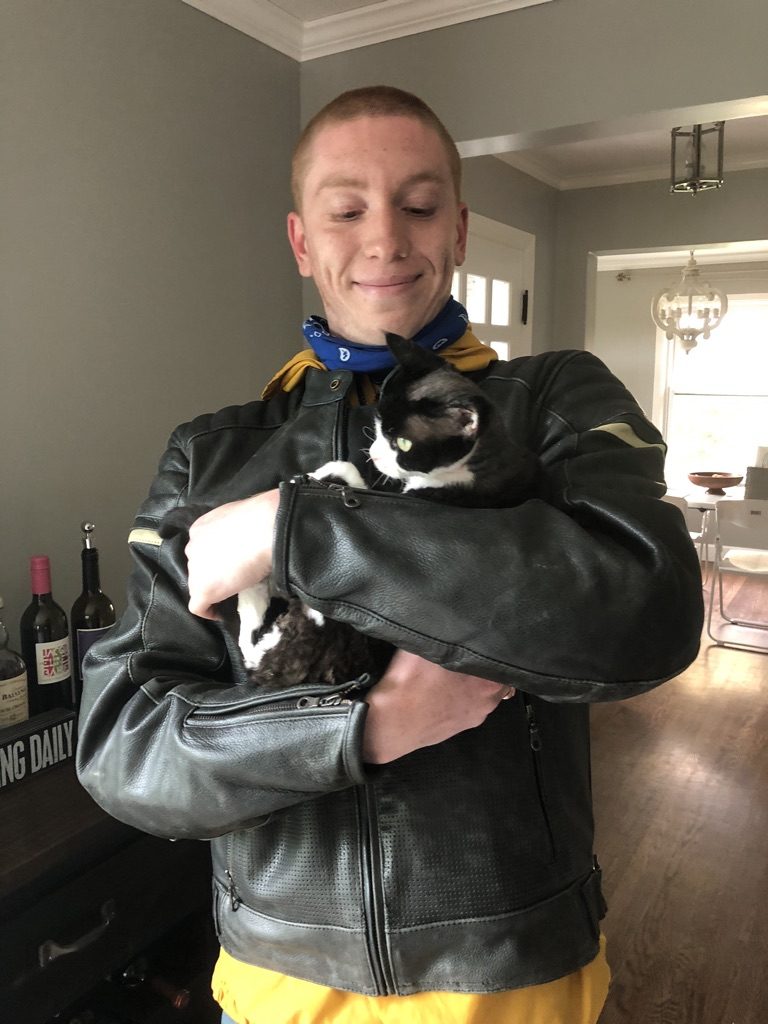 We rode 2037 miles this week – and over 20% of that yesterday. In all, a great week seeing some new parts of this huge and beautiful country. Loved it.
| | | | | | |
| --- | --- | --- | --- | --- | --- |
| | Destination | Planned miles | Actual miles | Rank | % of total miles |
| Day 1 | Newport, OR | 311 | 330 | 2 | 16% |
| Day 2 | Eureka, CA | 312 | 324 | 3 | 16% |
| Day 3 | Mill Valley, CA | 287 | 281 | 5 | 14% |
| Day 4 | Mill Valley, CA | 0 | 37 | 8 | 2% |
| Day 5 | Manchester, CA | 118 | 126 | 7 | 6% |
| Day 6 | Happy Camp, CA | 307 | 323 | 4 | 16% |
| Day 7 | Portland, OR | 314 | 430 | 1 | 21% |
| Day 8 | Home | 179 | 186 | 6 | 9% |
| | Total | 1828 | 2037 | | |