There are many written and unwritten rules of touring. However, rule or not, when one finds a town called Happy Camp whilst researching routes, one simply HAS to stay there. Thus, we find ourselves in a tiny house in this sleepy little town in the middle of the Klamath National forest.
Point Arena was cool and misty this morning when we got up and did our usual routine. The road was pretty twisty, and the mist stayed with us so visibility was not great. A few miles on the road, and we stopped at Manchester (pop. 462) for a photo opportunity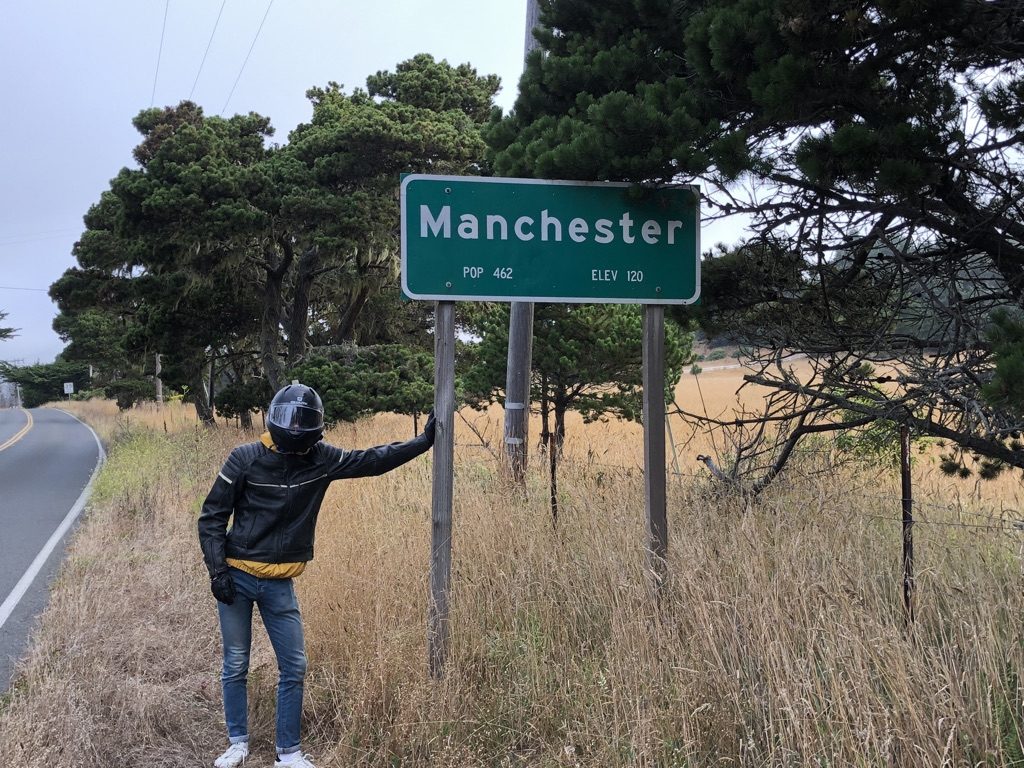 We followed California Highway 1 along the coast, and stopped at Fort Bragg after an hour for the standard diner breakfast. Another hour of misty morning fog before the 1 turned inland, and we climbed up into the forests towards Leggett.
We passed the Giant Redwood that we had driven through a few days earlier, and shortly afterwards turned onto Highway 101, the road we had faithfully followed most of the way from Seattle to San Fran. A quick stop and a chat with some fellow bikers (this lot from New Zealand), and then a pleasant whiz through the Redwood forests on the 4-lane highway, as far as Arcata.
We turned off the 101, and stayed on route 299 for about an hour. We stopped at Willow Creek, and the boy had some lunch ( I was not hungry, but ate a bit of the biltong Dave and I had made). We then joined route 96 for a fabulous final couple of hours riding through the Klamath forests.
By now it was pretty hot, but the road was reasonable and there was almost no traffic (I bet we saw 15 cars in 2 hours of riding this road), and we climbed and dropped through spectacular mountains and valleys, running alongside the Klamath river for much of the way. The forest was endless – we rode about 80 miles through one small bit of the forest – and it runs off in every direction you can see. The National Park is over 2,700 square miles.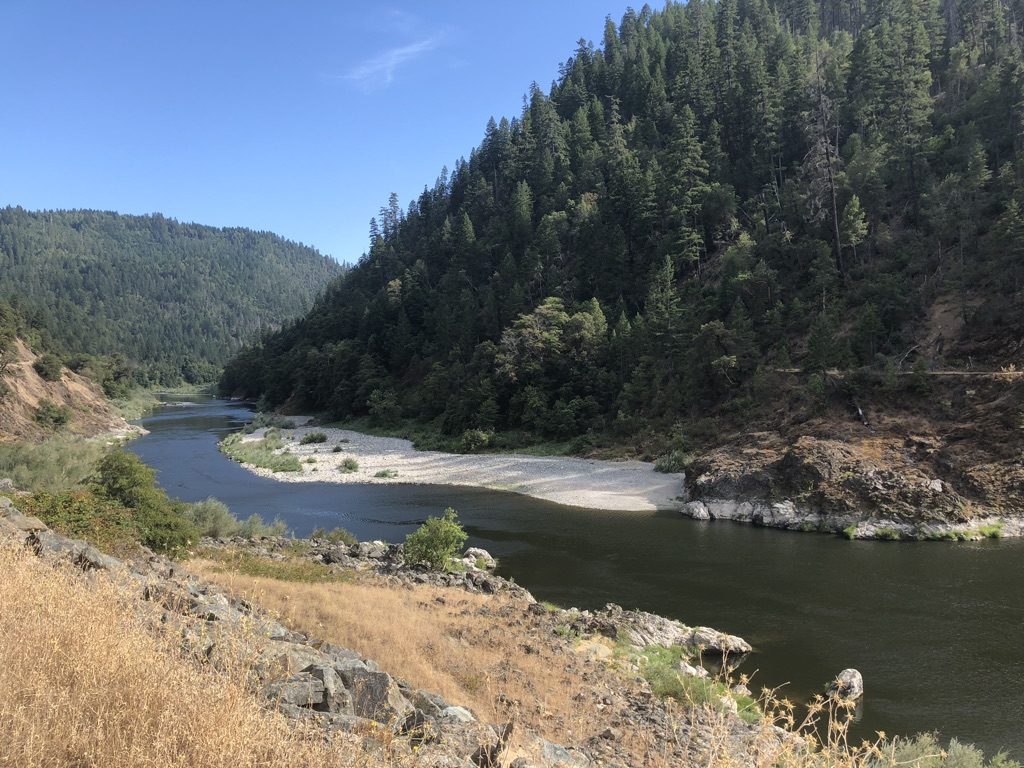 We arrived at Happy Camp around 1730, tired and hot. We settled in to our little house, and decided that we did not want to eat out so we walked to the local supermarket and bought some supplies for a quick meal at home.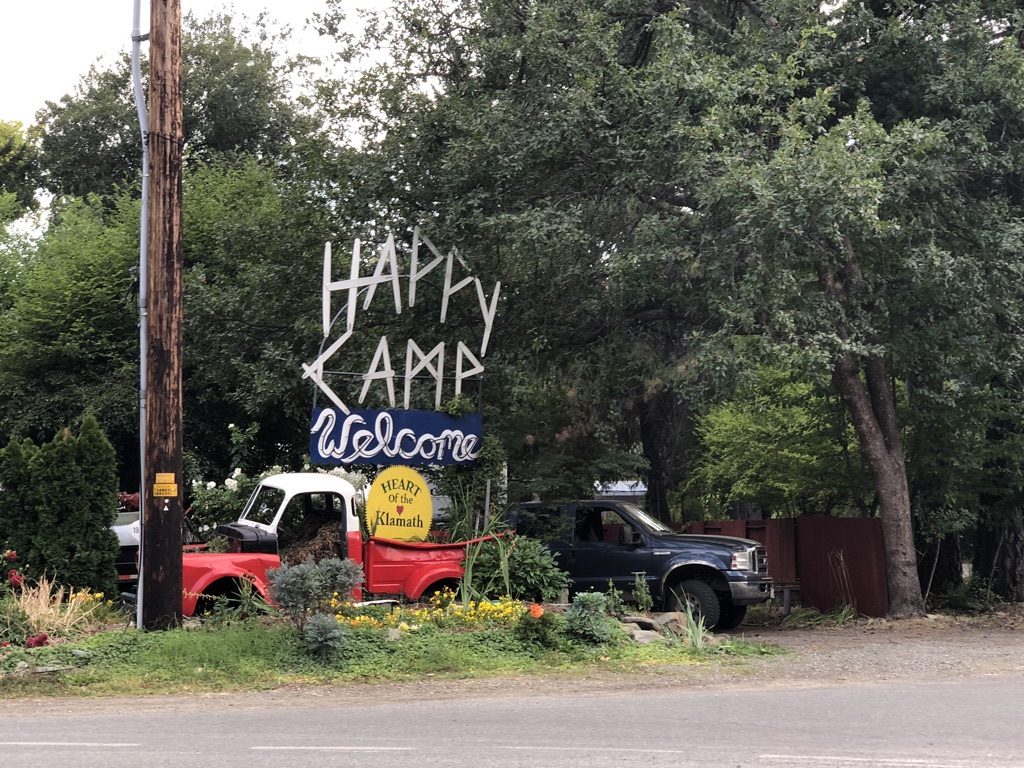 Tomorrow is a big day, so we are going to have an early night and head out at our usual time of about 07:00.See ya tomorrow, Crocodile.