About 6 years ago we met David Fitzgerald at a convention somewhere in the USA (I think it was Omaha, Nebraska). We subsequently met Davids better half, Dana, when they stayed with us in Halifax in about 2015 on a visit from their home in San Francisco. When Ben and Jemima toured the West Coast later that same year, they stayed with various friends and family, including a stint with Dave and Dana, and their large cat collection.
We had a chance to join Dave and Dana and a couple of their friends for a walk on Saturday morning, so we saddled up and rode across the spectacular Golden Gate bridge into San Francisco proper. The views were great as we crossed over and headed towards to SW corner of the city, where they live just off of Ocean beach.
Their friends (Eric, Amber and Brianna) were passing through SF on their way home to Oregon after a trip to Vietnam, and so we all congregated at D&D's, leashed up 2 dogs, and headed to the beach. We stopped first at a local general store where Mona, the matriarch of the neighbourhood, holds court and serves the slowest cup of coffee in the world – plus some excellent donuts. Honestly, it probably took half an hour to serve the 7 of us – and only 3 people had hot drinks. It was very entertaining though, and Mona was warm and personable.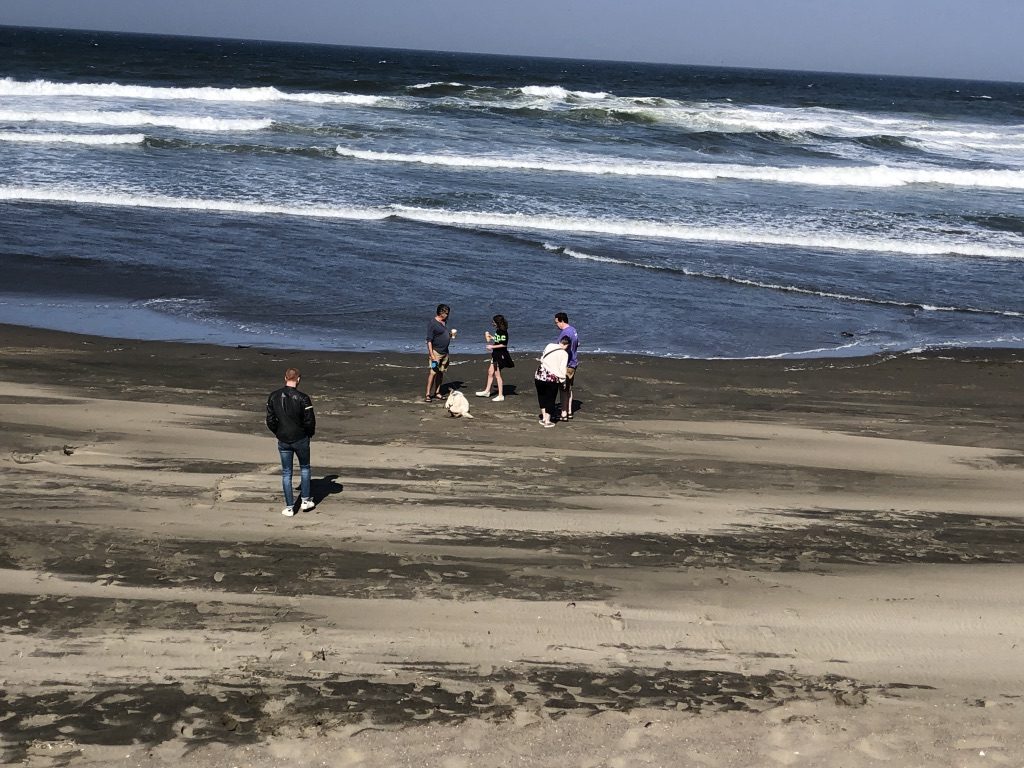 Freed at last, we took our drinks and dogs and headed on to the beach. It was quite windy, but we ignored the flying sand, and walked one way and then the other for about 90 minutes or so. It was great to catch up with D&D, and we ended up back at theirs to collect our bike, say our farewells and then head into the Haight district to continue the day.
Dave (Dr D, not D&D) plus Laurie and Maia met us at Amoeba records, a giant vinyl and CD shop at the bottom of the famous Haight Street, where you can find some hippies who got lost in the 60's and are still wandering around trying to find their way back. Ben was in his element at Amoeba, so after a while Dave and I headed up Haight to visit the weird and wonderful shops of the district. Burning Man, America's most oddball major festival, is coming up, and so the apparel and accessory shops were packed with people and enticing merchandise.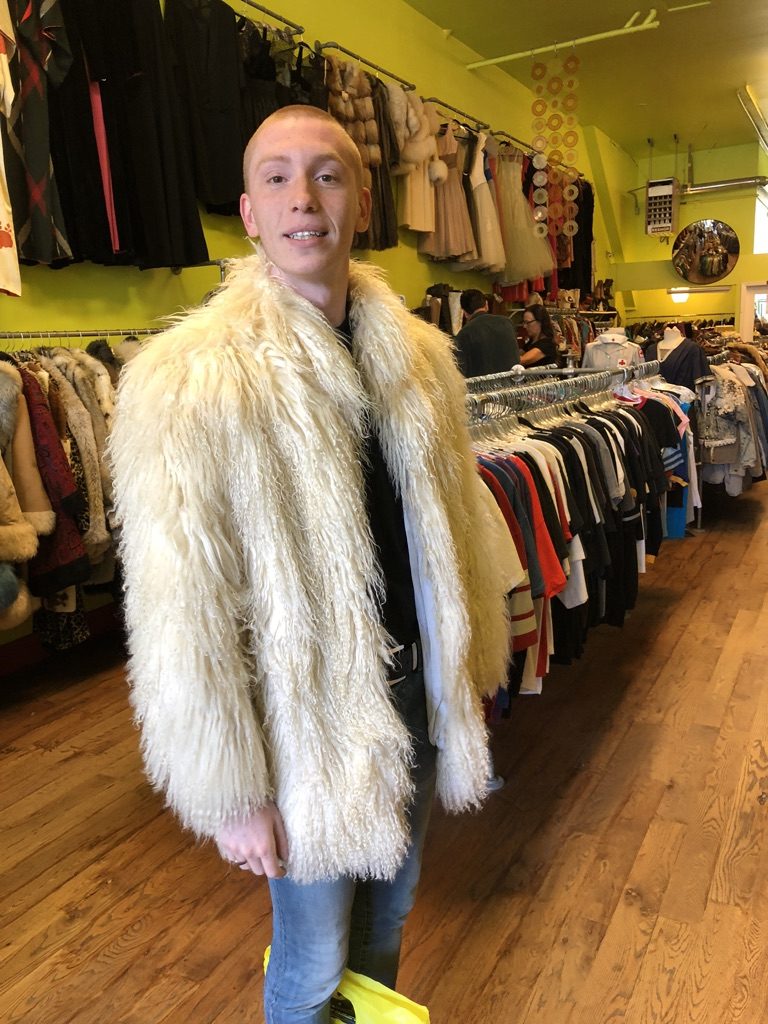 After our shopping, we met up and had a nice Thai chicken soupy lunch. We then visited another shop for a coffee, after which we drove up into Golden Gate Park, and had a stroll around Stow lake. We finally headed back to Mill Valley late afternoon, and settled in to watch some TV and stay out of Lauries way while she prepped supper. While we were watching a Youtube video, itself of poor quality, Dave decided that he needed a new TV, so he and I popped out to a nearby home goods/electronics store, and came back with a new toy.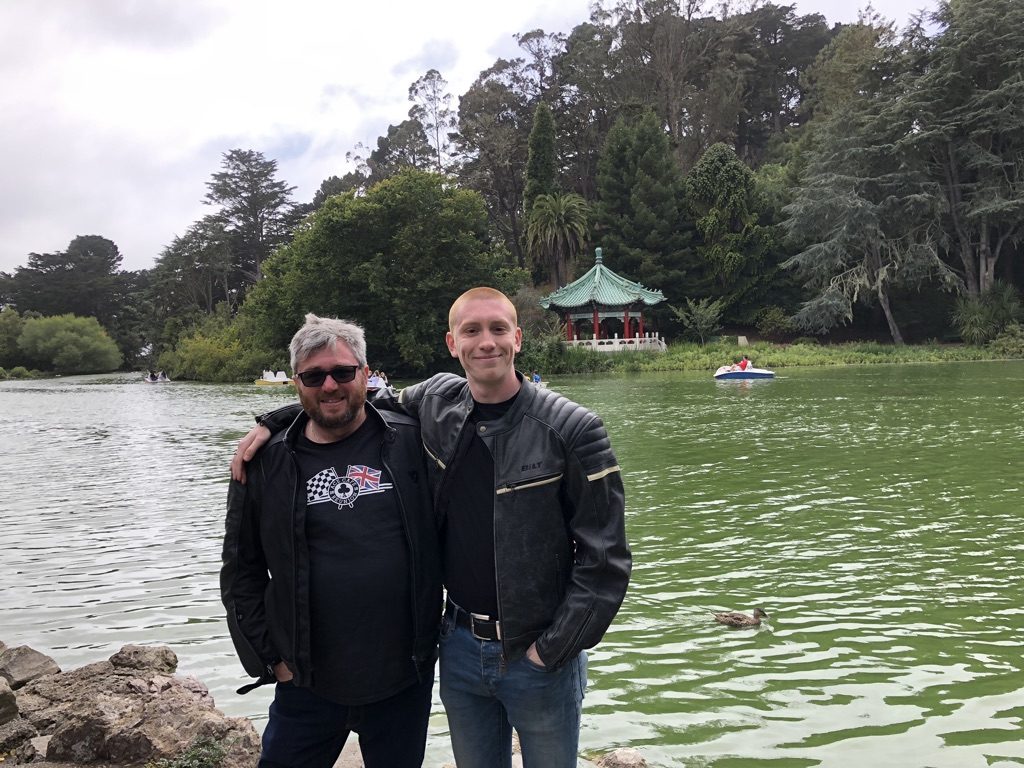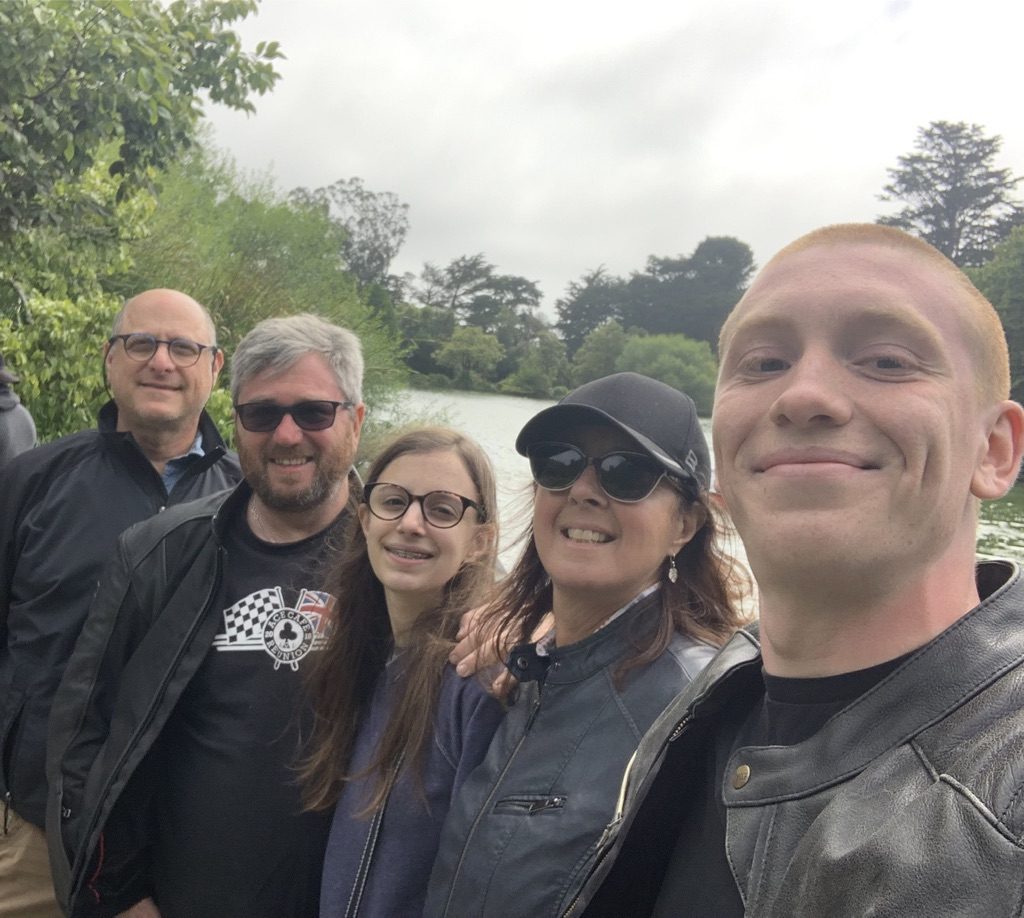 We set the TV up, with great results, and then ate a fabulous meal that Laurie had made for us – various steaks, a feta and beetroot salad, and baked sweet potato. YUM!!
A long day, a lot of sun and miles of walking, plus food and possibly a hint of red wine meant that I was pretty tired, and went to bed around 10pm. Another really good day on our tour.