Well – you could say we had a lazy morning, We certainly did not get up for breakfast, but stayed in bed late. This holiday has had many long and exciting days, and maybe we just deserved one where we could relax and do very little. Or – and this is just a theoretical alternative – you might assume that we had a great meal last night, preceded by a beer, a lovely, chilled bottle of local rosé wine, as well as a champagne cocktail with our first course, and a well-proportioned bottle of red wine to accompany our meal. Also, you might postulate that the sommelier gave us a glass each of the Genepi to finish off with – a local liqueur made from wormwood. And that, in this theoretical universe, we were a little bit hung over and unable to fully function this morning. Anyway – I will let you be the judge.
Eventually, at around 11ish, I dragged myself out of bed, had a quick shower, put on a bathrobe and wandered down to the spa. I mentioned yesterday that they had given us each a free massage as compensation for messing up our room booking, so off I went to collect on the offer. Lena was unable to take advantage of her offer, still feeling a bit under the weather, so I took her massage as well, and ended up feeling relaxed, invigorated and ready for my day by the time the lovely French masseuse had finished with me.
My beloved, however, was not quite ready to face her day just yet, so we rested for another hour before we were both ready to face the day. We walked about 25 minutes to the charming old town of Annecy. It really is lovely – old, narrow streets, a pristine river and canals, quaint buildings and a ton of atmosphere. We would have happily eaten a scabby donkey, so hungry were we, but we lucked into a decent, if slightly touristy restaurant on the riverside, and devoured our tasty meals with gusto.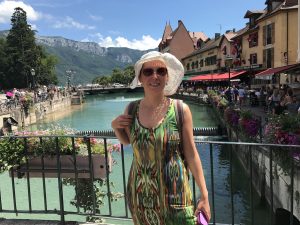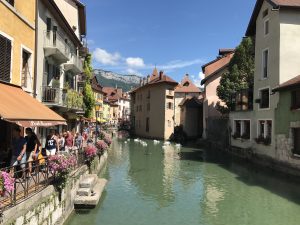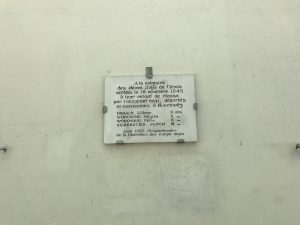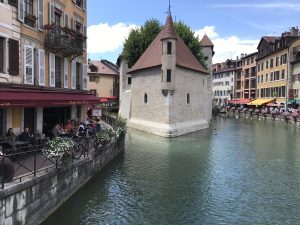 After feeding time, we ambled about the old town, enjoying the sights, shops and buskers. Our ramblings eventually took us down to the lake itself, and we hopped on to a motorboat for a half hour tour of the lake. The views form the lake were just as pretty as those looking onto it, and the water is clear and inviting. We traversed the upper quarter of the lake, visiting Beau Rivage and Veyrier, before heading back to the mouth of the Thiou river.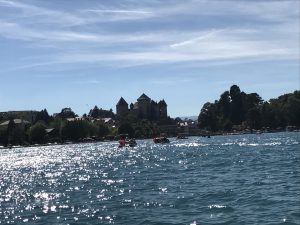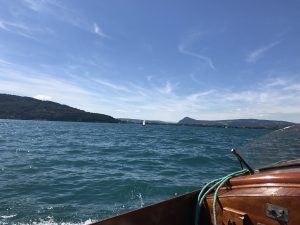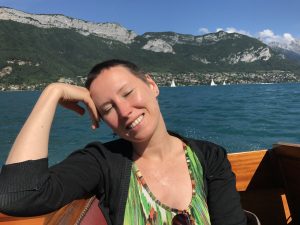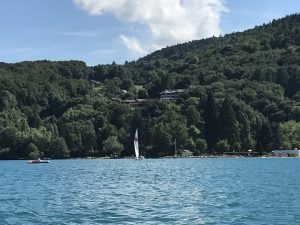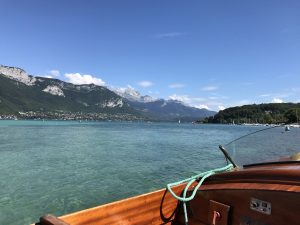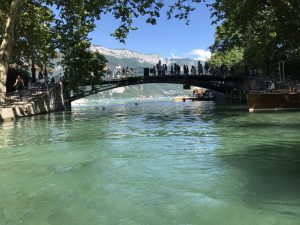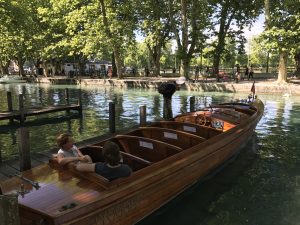 A bit of shopping for food supplies (and toothpaste), and then we stopped for a lovely coffee at a local cafe. We sat out in the sun, enjoying the sounds, sights and senses of La belle France. Finally we built up enough steam to climb the 25 minutes back to our hotel.
It is now 19:20 in the evening, we are laid by the hotel pool in glorious, fading sunshine, drying off from a swim and updating the blog. In a bit we will head back to the room and feast on our local meats and cheeses and fruits that we bought in town, and then do some re-planning of routes for tomorrow. We were given some suggested routes to get great views of the lake, and Lena has some ideas about activities on the way, so I need to make sure our route is ready – and that our gear is ready too.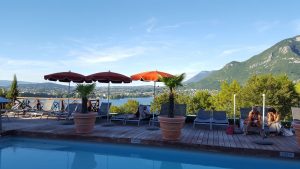 Bonne chance, mes amis.